Svalbard in early Summer
Traveling to Svalbard is an unforgettable experience. Due to its inaccessibility, nature has remained pristine and the fauna is unique. The archipelago exerts a great attraction on nature lovers and explorers, many of whom didn't survive its harsh environment in the past. Today, exploring the islands is easier. An unforgettable experience for any photographer and adventurer!
During early summer, there is a lot of sea-ice around the north of Svalbard and fjords are still covered with fast ice. Breeding birds arrive and are in full display. The beautiful light of the earliest summer sun enables you to scout and take photographs all night long.
We explore the waters around Svalbard with an ice-strengthened ship, ideal for Arctic expeditions. Sailing into ice-covered fjords and spending lots of time in the pack-ice, you are sure to get amazing photo-opportunities.
Trip information
Svalbard is without a doubt one of the purest and wildest places in Europe. Remote, yet easy to reach, you set foot on the archipelago after flying across the Barents Sea. Usually departing from Oslo or Tromsö, you can already admire the snow-covered peaks, glaciers and frozen fjords from the air. Very few people venture to the north of the islands in early summer. This trip is for those who look to make unique images in one of the most unspoiled parts of the world.
The waters surrounding Svalbard are our playground. After we lift our anchor and get the engine running, the itinerary depends on nature and climate. The presence of wildlife, the weather and the ice conditions are unpredictable, so patience and flexibility are the keys to a successful expedition!
Everyone is welcome on this photo tour, whether you are a beginner or a pro. Taking pictures is not a prerequisite, as long as you love adventure and have a lot of patience. We base our planning on the best photo opportunities on deck, aboard the Zodiac or on land. Count on me to answer any questions, inspire you to try out new techniques and point out fresh perspectives. Come and explore!
Summary
Expedition Period
From
10/06/2024
To
18/06/2024
Start - End
Longyearbyen - Svalbard - Longyearbyen
How Many days?
8 nights
Condition
Easy to moderate, comfortable, cold!
Pricing
Shared twin cabin: € 7900
Single cabin: € 8900
INCLUDED
2 experienced guides, daily excursions, all meals, lectures onboard, passenger fees for landings/ Svalbard
NOT INCLUDED
Services before and after the expedition, any hotelnights before and after the trip, mandatory insurance, alcoholic beverages onboard
Where are we going?
Our route will be determined by wind, weather, ice and wildlife. This assures many amazing surprises, but there are some activities we never miss.
Cruising in front of the glaciers, with many photographic opportunities with sea birds, ice, landscapes, seals on ice and Polar bears.
Pack ice, where larger mammals such as walrus and bearded seal come to rest, and Polar bears come to hunt.
A landing at a walrus haul-out, one of the most impressive Svalbard animals. Since the hunting ban of 1952 their population has increased to an estimated 5000.
Bird colonies: little auks, black-legged kittiwakes and Brunichs guillemots all come to nest in large numbers and are oblivious to our presence, granting us great photo opportunities.
Day to day
Departure: flight to Longyearbyen, where we check in to the hotel. Being present one day before the departure of the ship is highly recommended, to avoid trouble with cancelled flights or delays. The extra day gives you a great opportunity to experience daily life in the high Arctic.
We embark the MS Freya, which will be our home for the next 8 days. You will explore one of the worlds wildest and most beautiful areas, making daily landings and discovering Arctic wildlife. This is an expedition, so ultimately our route will be determined by wind, weather, ice and the presence of wildlife. Patience and flexibility are the keys to success as we strive for the ultimate Svalbard experience!
After breakfast, we check out of the ship at 9 AM.
Guides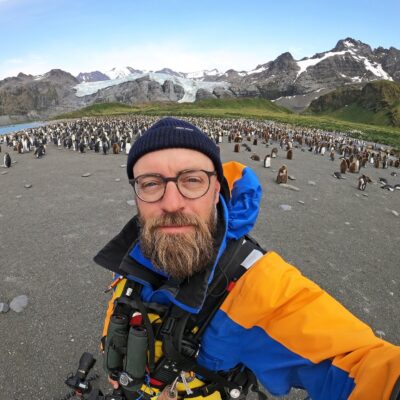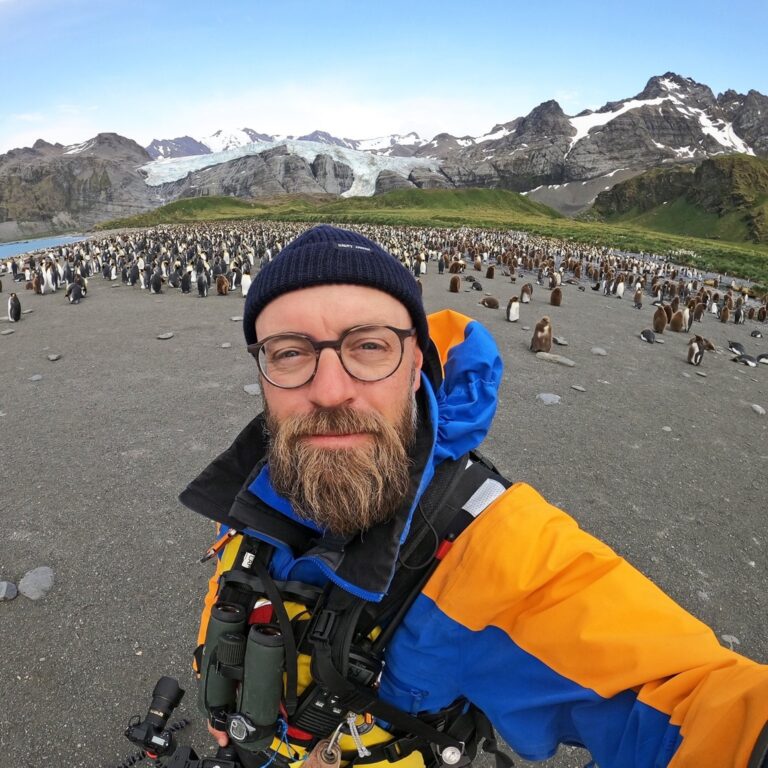 A celebrated wildlife and landscape photographer from Belgium, Yves is passionate about the Arctic. This passion has brought him to…
Expedition stories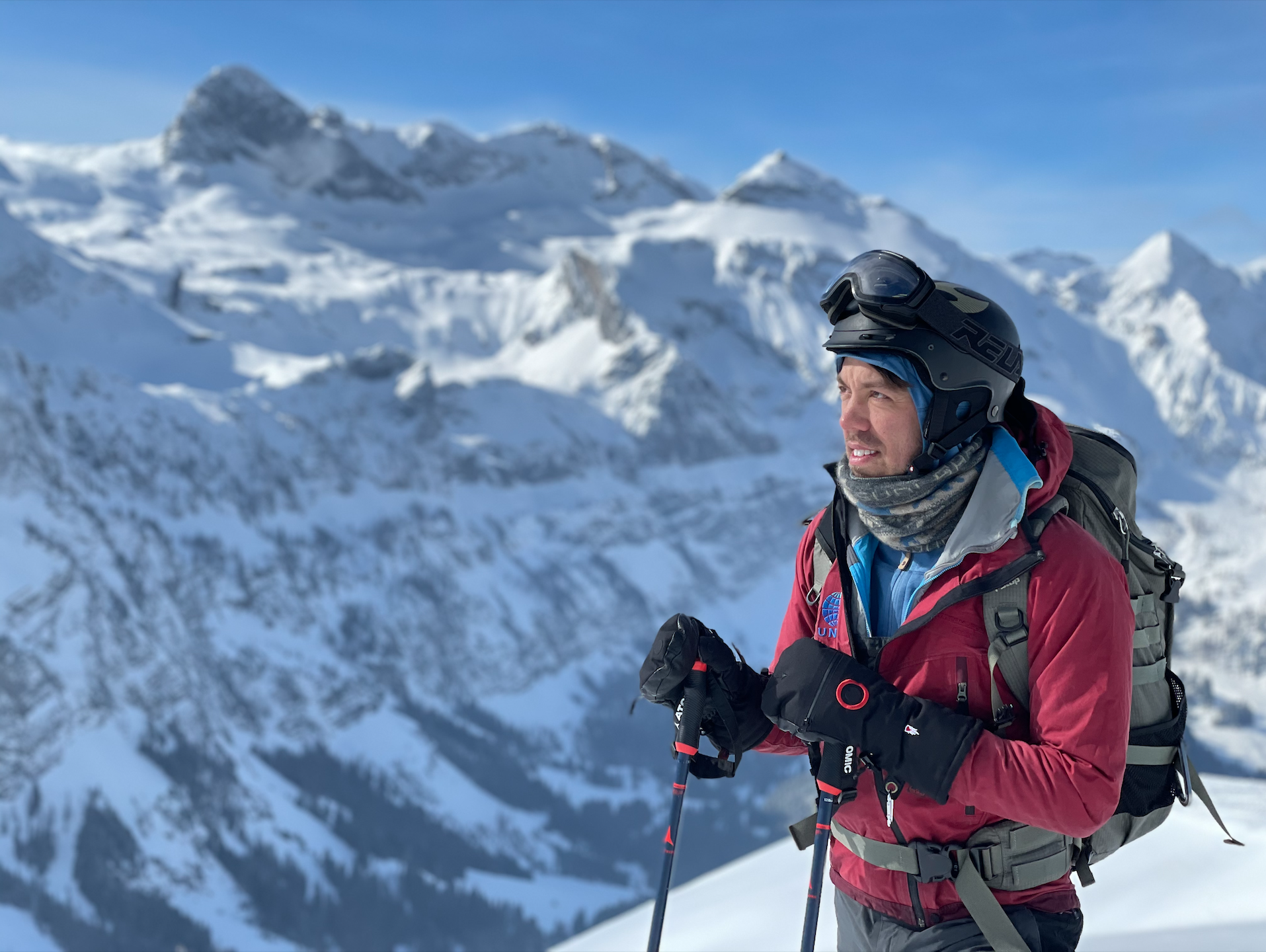 Spring of 2022 marked the first Vega trip for Pieter-Jan D'Hondt. As a biologist, photographer, and nature guide, he specialises…